Informative profiles help you wow your customers
Your customers' important information is captured in one, easy-to-manage place – everything you want to know is at your fingertips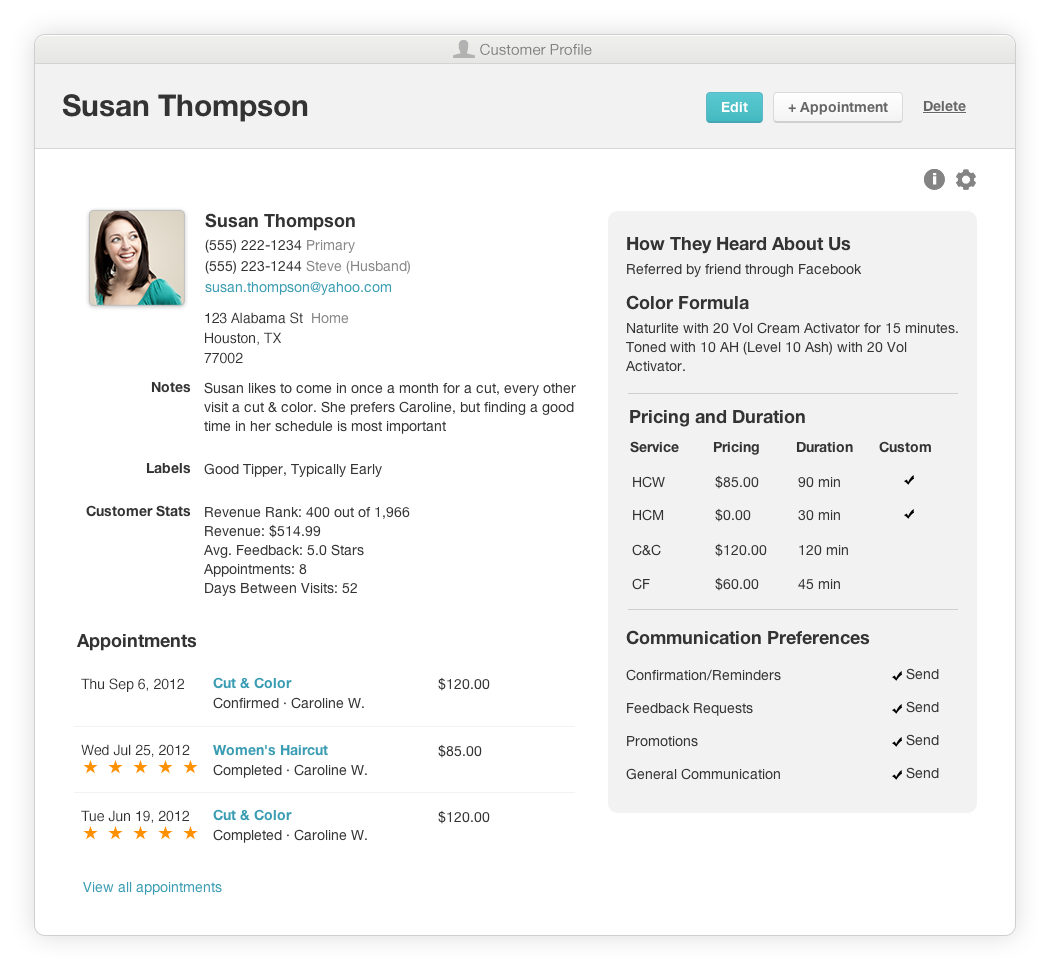 Profiles contain customers' contact information, personal preferences, purchase histories, average days between visits and staff notes from prior visits.
Easily group service recipients
Combine multiple service recipients (family members, pets, vehicles, etc.) in one profile to see all their information together.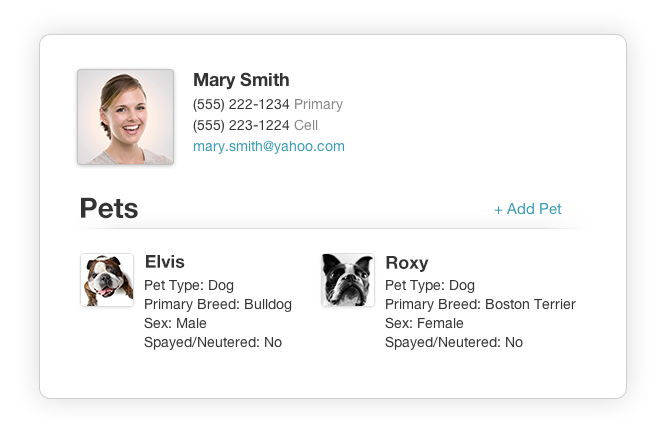 Reduce data entry busywork
The notes and preferences your customers provide when they book appointments online get automatically added to their personal profiles, saving your staff time.

Flexible profiles to fit your business
Customer profiles are fully customizable to capture the unique information that's important to you.

Quickly look up a customer
Easily find the right profile with our intuitive search tool.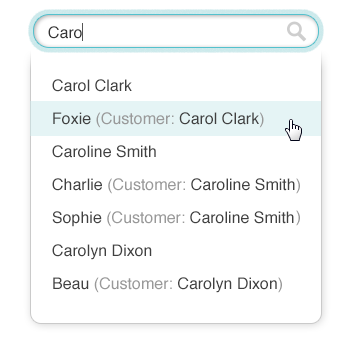 Gain insights for success
Store Vantage automatically collects data for you. Discover your most loyal customers, biggest spenders, and more. Simply track your business performance.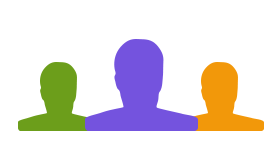 One customer is not like the other - easily find your most valuable customers, overdue customers, new customers and more. We give you the tools you need to nurture your clients. Add water. Grow.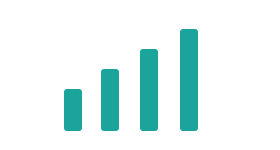 Keep tabs on your goals and business performance - revenue, appointments, number of new accounts - through automatic daily emails.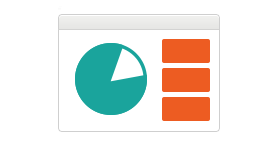 Stay on top of your business real-time through the dashboard. Track client loyalty, average reviews, new customers and completed appointments.
---