Personalized emails engage your customers
Effortlessly share exciting news, new offerings, promotions – anything you feel like – with your customers.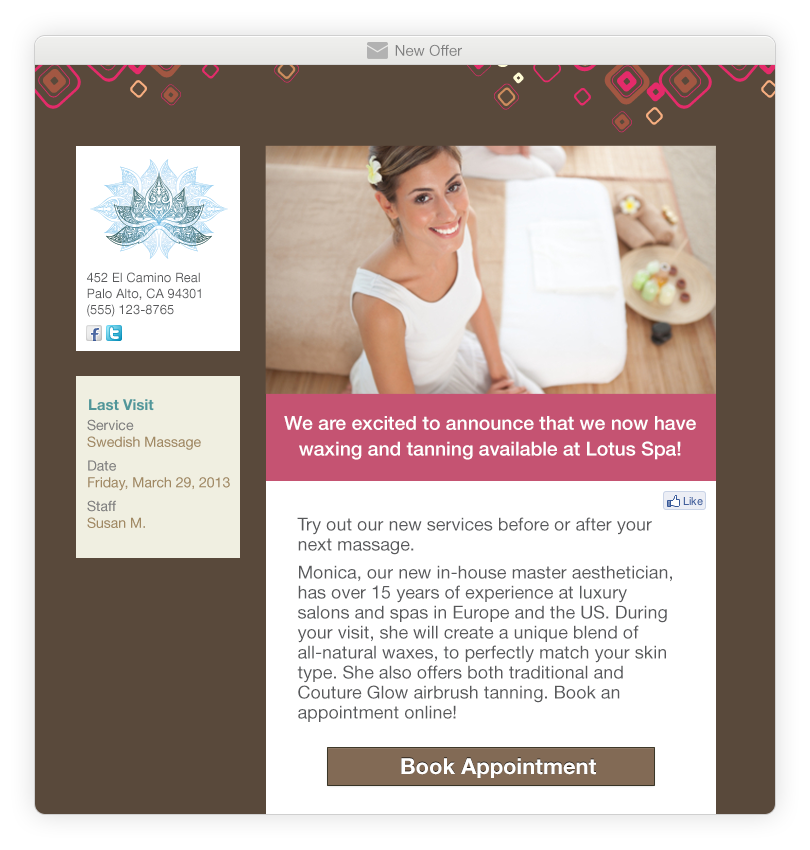 Choose the beautiful templates that fit your style
Our elegant templates are easy-to-use and automatically pull in customers' individual information and photos, making your emails personal and special.
Send custom messages to engage your customers – even target special groups
In seconds, tell your entire customer base about your new service, send a thank you note just to your ultra-regulars, and offer a discount to the biggest spenders.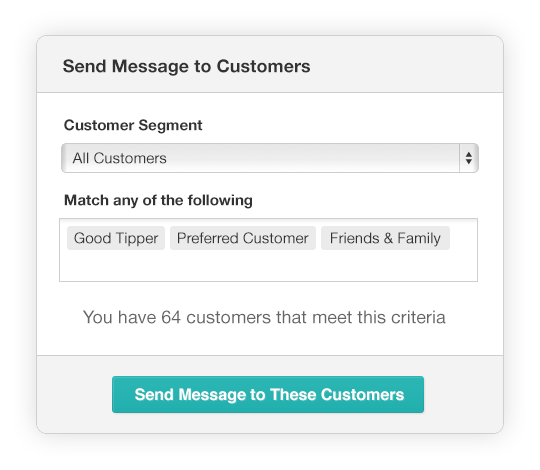 ---
Bring customers back again and again
Automatically email customers that haven't been in for a while. A "We Miss You" email can be the gentle nudge they need to come in for a visit. A personal photo from their last visit can remind them how great you are.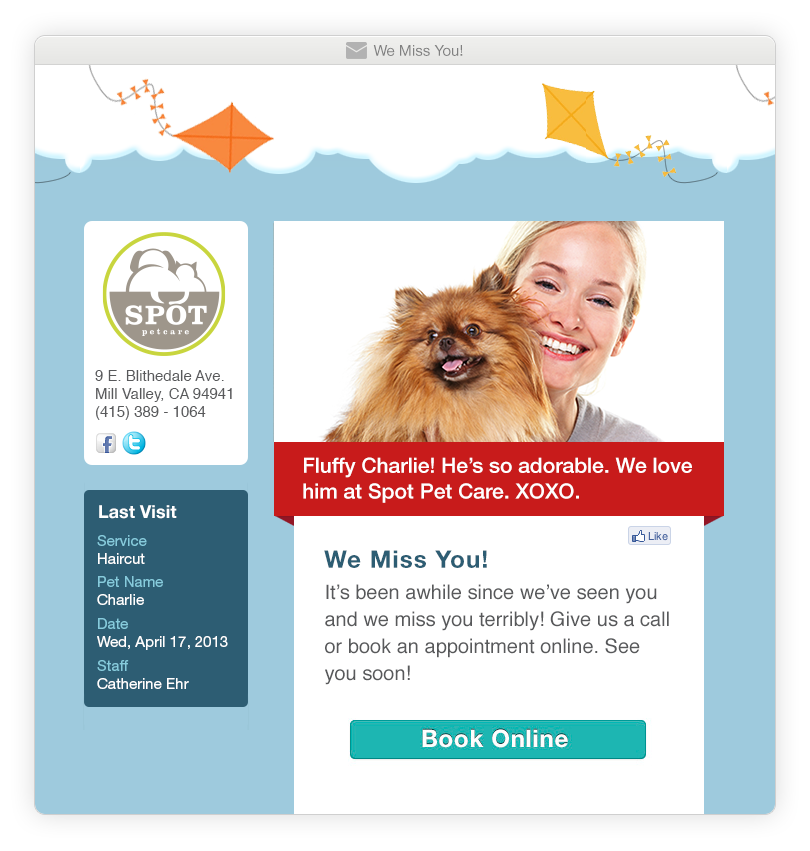 Spread the word and grow your business
Ask customers for feedback after they visit. Hear what customers love and what will make them even happier next time.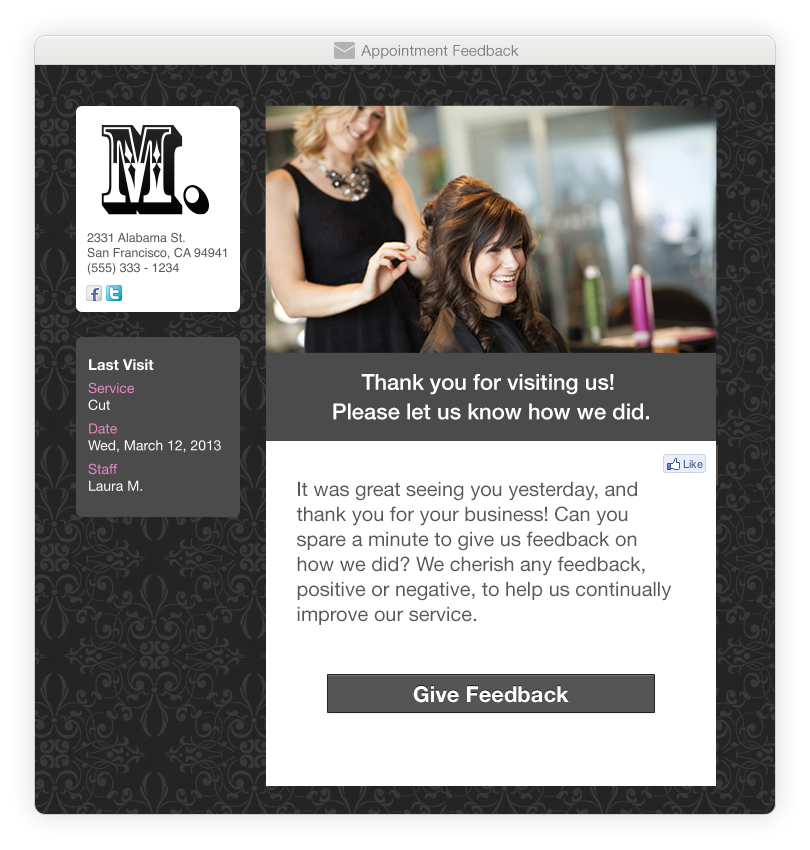 When a customer writes a glowing review, we help them share it on Facebook. Their Facebook friends (200+ on average) hear that your business is amazing from their trusted friend.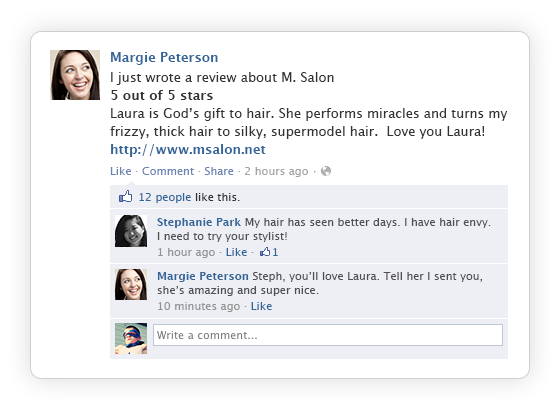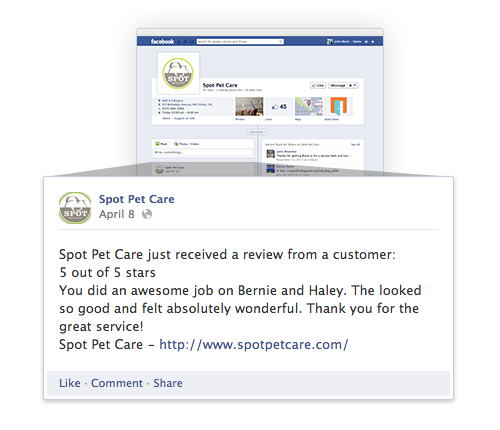 Store Vantage will automatically post great reviews to your website and Facebook page, creating even more positive exposure for your business.
---